27. Jan.
Wieder weiter gefahren nach St. Helens. Dort waren wir relativ früh und haben uns im Ort etwas umgesehen. Da eine Regatta veranstaltet wurde haben wir nach Zeltaufbau und dem notwendigen "Wäschetag" uns zur "Waterfront" aufgemacht, wo wir den Rest des Tages mit tollem Essen, Wein, Musik und einem Baumfäll-Wettbewerb verbracht haben. Am Abend gab es sogar noch ein tolles Feuerwerk. Im Fernsehen noch das hochspannende Tennisfinale der Frauen angesehen.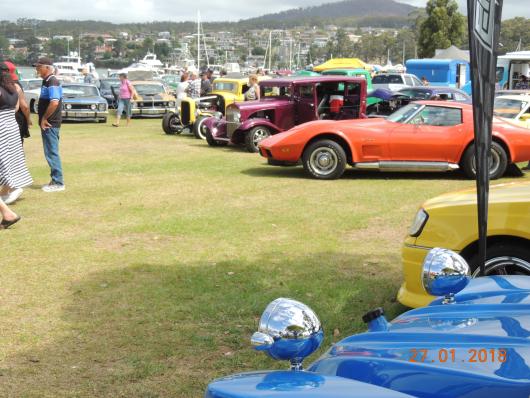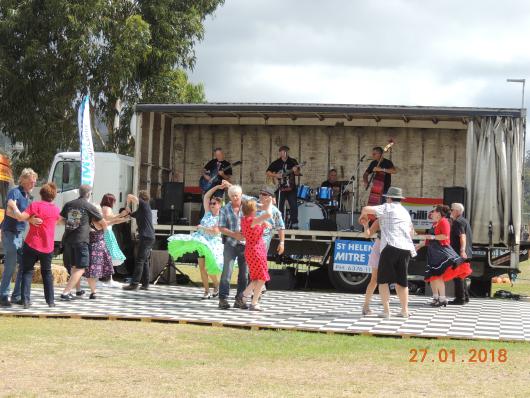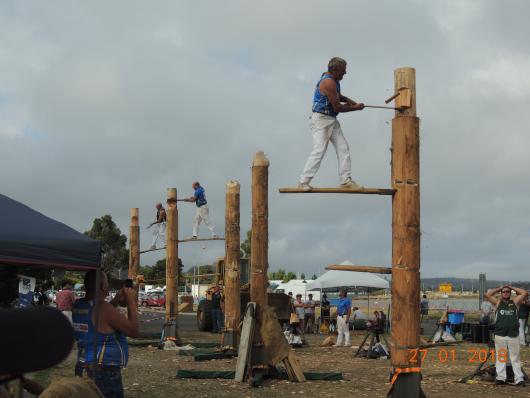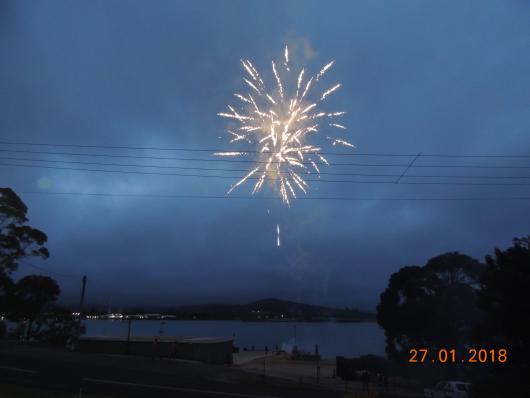 _________________________________
On to St. Helens where we looked around. We set up our tent and did some washing and then went down town for a fun day of food, wine, music, historic cars and woodcutting championships. In the evening there was a firework. In the evening, we watched the exciting final of the womens tennis.
geo.moe am 29. Januar 18 |
Permalink
| |