24. Jan.
Kurz für den tollen Sonnenaufgang über dem Meer aufgestanden, aber dann noch eine Std. gedöst. Der Platz war so schön. Noch eine Nacht gebucht.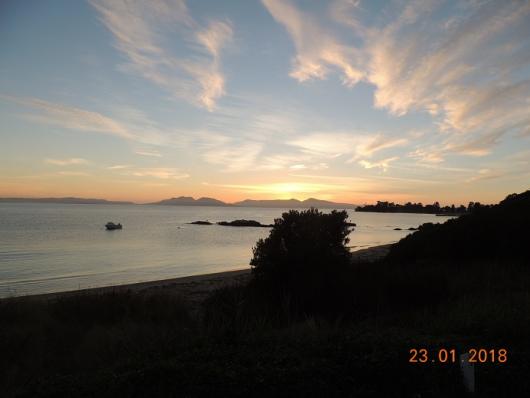 Heute war Urlaub von der Reise angesagt. Wäsche war gewaschen. Lebensmittel aufgefüllt. Fish und Chips genossen. Zu einem Cafe mit herrlichem Blick aufs Meer gegfahren und Eis genossen. Noch eine kleine Runde gewandert. Im Meer gebadet und toll zu Abend gegessen.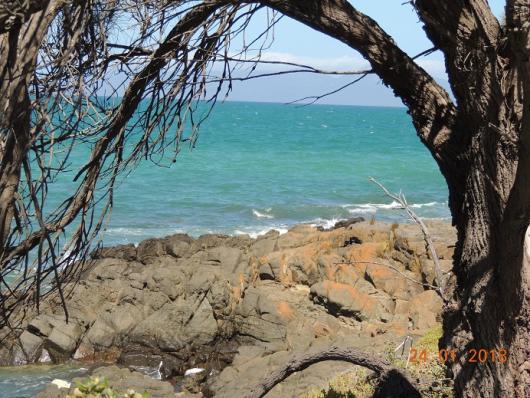 _________________________________
Got up just before the sun rise over the ocean and then back to bed for an hour. The site is nice , we'll stay another night. Today we wanted to just have a holiday from our holiday and did washing, shopping and ate fish and chips. We went to Kates Berry farm and drank coffee and ate homemade ice-cream with a wonderful view of the bay. A small walk around town and a swim in the ocean before a lovely beef curry.
geo.moe am 24. Januar 18 |
Permalink
| |