23. Jan.
In der Nacht hat es dann – gegen die Erwartung – doch geregnet. Wir wurden wach und mussten das Zelt auf einer Seite nachspannen, damit das Wasser nicht ins Zelt lief. Dann sind wir nach dem Frühstück auf den "Bishop and Clerk". Das sind Berge auf 620 m. Also damit auch mehr als 600 Höhenmeter. Die Tour war am Ende recht anstrengend und Marlene hat es nicht ganz auf den Gipfel (es gab auch Kletterpassagen) geschafft. Die Aussicht war aber phänomenal. Leider ist es abwärts dann einmal für Marlene sehr schnell gegangen (Schürfwunden, blauer Fleck und ewige Erinnerung, was in Bergen alles in einem kurzen Moment passieren kann – Gott sei Dank ist es glimpflich abgegangen).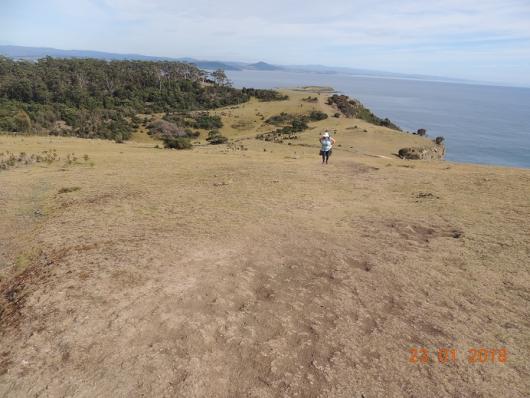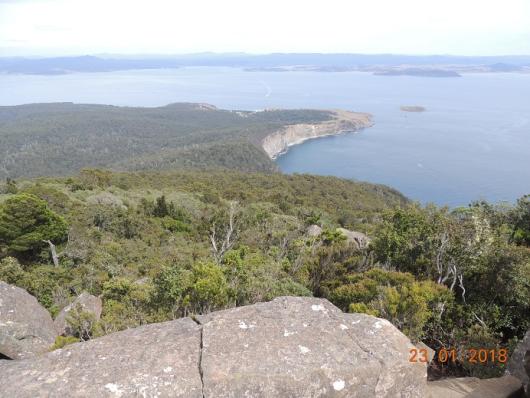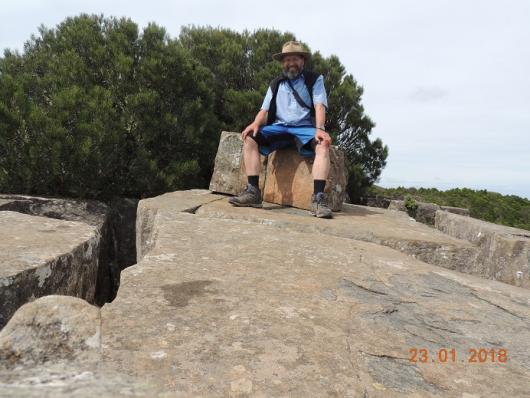 Nach dem fast fünfstündigen Ausflug wieder mit der Fähre und dem schweren Rucksack zurück und weiter nach Swansea, wo wir den Campingplatz mit dem schönsten Ausblick bekommen haben.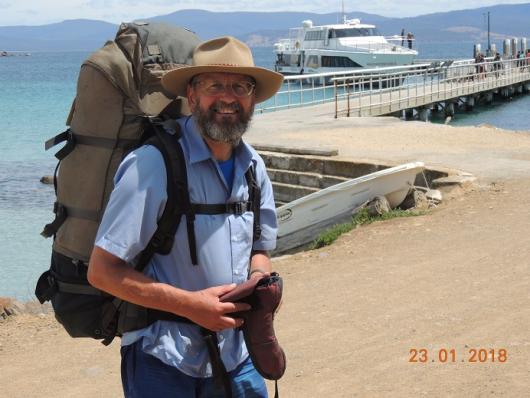 Direkt am Meer. Herrlich, das Meeresrauschen die ganze Nacht.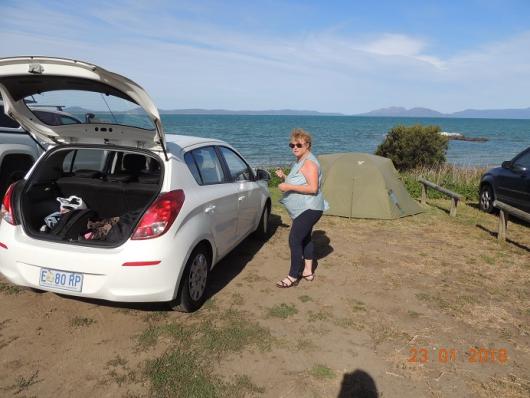 _________________________________
Unexpectedly it started to rain at night and we had to tighten the tent up so the water wouldn't come in. After breakfast we started our walk up the "bischop and Clerk, "these peaks are at 620m and so we had to do over 600m in altitude. The tour got really difficult and Marlene didn't make it to the top. The view from the top was phenomenal . Unfortunately for Marlene the climb down was suddenly very fast (grazes, bruises and the reminder what can happen in the mountains from one moment to the next. Thank goodness the injuries weren't more.) After the almost 5hr walk we took the ferry with our heavy backpacks back to Swansea where we got a tent site with a lovely view right on the shoreline with the sounds of the ocean the whole night.
geo.moe am 24. Januar 18 |
Permalink
| |