12. Feb.
Da wir erst am Nachmittag bei Lieth erwartet wurden lang im Apartment gewesen und blog aktualisiert. Nach Mandurah gefahren und dort etwas zu Mittag gegessen und das Ressort, das mich sehr an Südfrankreich erinnerte, angesehen. Überall gibt es Kanäle und Buchten für Boote und entsprechende Häuser dazu.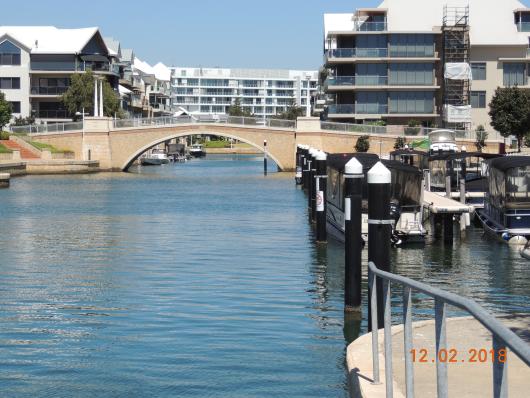 Dann am Nachmittag zu Leith. Was schön sie, die Kinder sowie ihren Mann Peter wieder zu sehen. Gemeinsam haben wir eine kurze Besichtigung von Bunbury unternommen.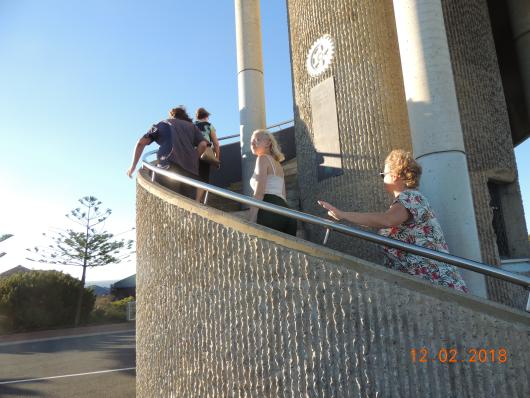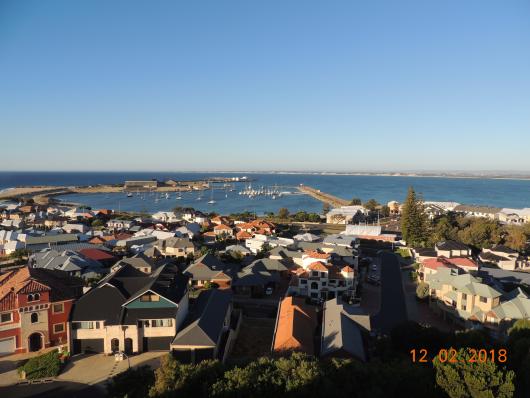 Am Abend sind wir dann mit Paddelbooten noch auf dem Fluss etwas herumgepaddelt. War auch sehr schön, insbesondere die Abendstimmung bei untergehender Sonne. Dann noch ein leckeres Abendessen genossen und dort übernachtet.
_________________________________
Because we weren't expected at Leith's house until late afternoon, we stayed in our Perth apartment and wrote our blog. We finally got away and drove to Mandurah where we had lunch. The place reminded me of South France. There were canals and marinas to park boats and large houses. On to Leith and with her son a quick tour of Bunbury. In the evening, we went kayaking on the estuary close to where they live. It was really lovely especially the atmosphere with the setting sun. We had a lovely dinner and stayed overnight.
geo.moe am 17. Februar 18 |
Permalink
| |