10. Feb.
Die Gegend mit einer Joggingrunde erkundet und nach dem Frühstück haben wir Hannah, Nikki und deren Mann Charly in einem Cafe getroffen und für fast zwei Stunden miteinander geredet. Dann nach Fremantle und dort einige Dinge, z.B. einen BBQ-Wettbewerb, den Markt, die Strandprmenande besichtigt und fast schon traditionell Fish&Chips gegessen. Am Abend waren wir bei Bev und Roy eingeladen und es war toll, alle Bekannten und Verwandten wieder zu sehen. Es war sehr schön auch Bev´s Mutter Mary wieder zu sehen. Vielleicht machen wir in 2019 ja tatsächlich eine gemeinsame Radtour entlang der Mosel.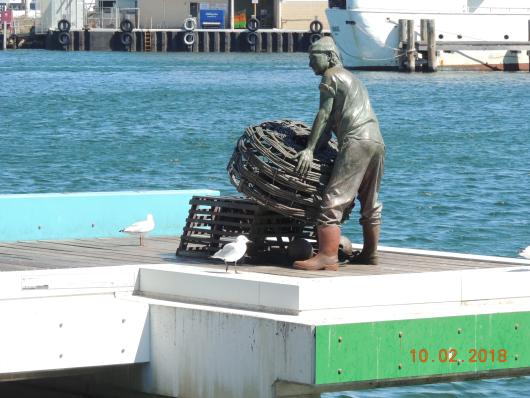 _________________________________
I explored the area with a jog and later had breakfast before meeting up with Hannah, Nikki and Charlie at a café where we drank coffee and talked for nearly 2 hours. We then drove to Fremantle where we saw a BBQ competition, the market, did a walk along the prominade and had fish and chips which is a tradition. We were invited to dinner at Bev and Roy's and saw the Wilson clan again. That's always good fun. It was really great to see Bev's mum again. Perhaps we'll see them in Germany in 2019 for a bike tour along the Mosel.
geo.moe am 12. Februar 18 |
Permalink
| |