6. Feb.
Mal wieder eine kleine Runde (die erste Joggingrunde im neuen Jahr!) gejoggt. Im inzwischen geliebten Fitzroy Gardens. Dann wollten wir die South-Melbourne Markets besuchen, aber ausgerechnet an Dienstag ist Ruhetag. Wir hatten uns mit Linda, Marlenes Tante, auf einen Kaffee dort verabredet. Nach der Kaffeerunde verschiedenes, wie Laden der Sim-Card, der Transportkarte etc. erledigt. Inzwischen ist Melbourne für uns eine "alte, bekannte" Stadt.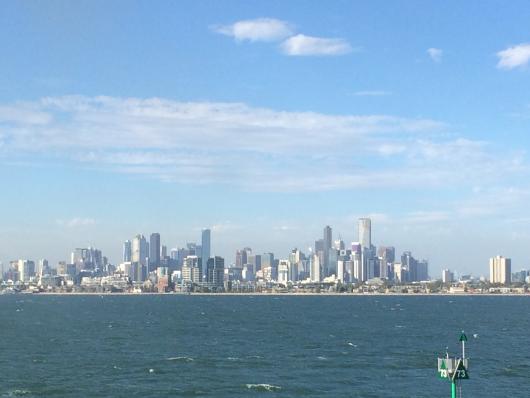 __________________________________
First jog of the year in the Fitzroy Gardens (my favourite jogging route) We took the tram to the South Melbourne Market which we found was closed on Tuesdays but we had planned to meet Linda, Marlene's aunt and had a second breakfast there with her. After the coffee we loaded our sim card, topped up the transport card. Melbourne is very familiar for us now.
geo.moe am 06. Februar 18 |
Permalink
| |