5. Feb.
Schon um 5:45 aufgestanden, kurz gewaschen, Tee getrunken und los zur Fähre nach Devenport. Fahrzeug abgegeben. Wir hatten immerhin 2644 Km in Tasmanien zurückgelegt. Dann auf der Fähre Bekannte aus dem Backpackers in Bridport und unserem Campingplatz in Eugenana getroffen und mit ihnen und vielen Gesprächen die Fährfahrt genossen.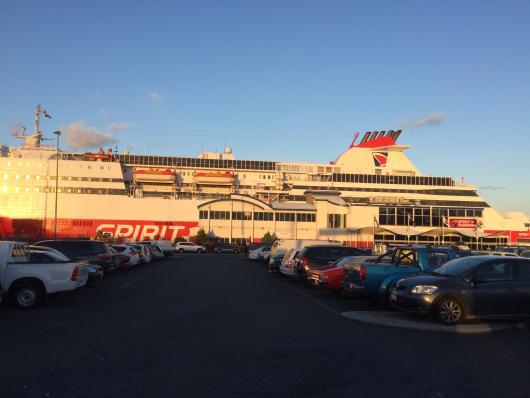 Kurz vor Sonnenuntergang dann wieder bei Marg und Geoff angekommen und (vielen Dank!) die Nacht in einem separaten Apartment verbracht. Da es verhältnismäßig ruhig war, sogar relativ gut geschlafen.
_________________________________
Got up at 5:45. Got washed. Drank tea and headed off to Devenport to give back the car. In Tasmania we travelled 2644km. In the ferry we passed the time talking with people we had met along our journey. We arrived at Marg and Geoff's just before the sunset. Mum had organized for us to stay in a flat next to theirs. Thanks for that! We slept quite well.
geo.moe am 06. Februar 18 |
Permalink
| |