4. Feb.
Wir hatten am Morgen noch ein nasses Zelt, daher lange gefrühstückt und die Lebensmittel aussortiert. Schließlich das trockene Zelt eingepackt, das gesamte Gepäck neu sortiert und uns für die anstehende Fährfahrt präpariert. Wir wussten, dass wir die letzte Nacht in Tasmanien bei einem befreundeten Ehepaar verbringen werden und daher hatten wir auch die Dinge aussortiert, die dort bleiben sollten. In Ulverston hatten wir die Gelegenheit einen ländlichen Markt zu besuchen, die Stadt ein bisschen zu erkunden und nochmals "Fish & Chips" und herrlichen Weißwein genossen. Im Stadtpark noch etwas Ukulele und Cajon geübt und dann bei den Freunden bei tollem Abendessen die letzte Nacht in Tasmanien verbracht.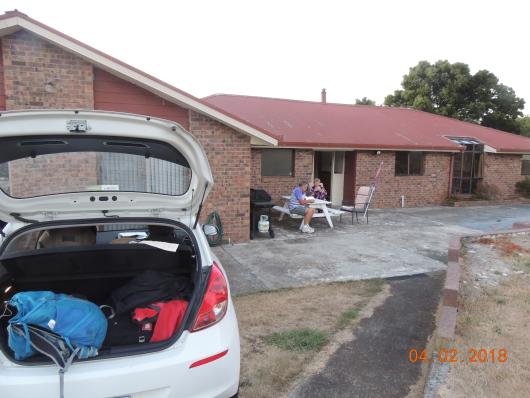 _________________________________
Our tent was wet in the morning and so we had a long breakfast and sorted out our food. Finaly we could pack up our tent and the luggage was repacked. We knew we were spending the last night in Tasmania with friends we had met on our trip so we had things to give them too. In Ulverstone we visited a farmer´s market, looked at the old town and had lunch (fish and chips) with a nice glass of white wine. We practised our ukulele and cajon in the park and went on to our friends for a very nice last evening in Tasmania.
geo.moe am 06. Februar 18 |
Permalink
| |